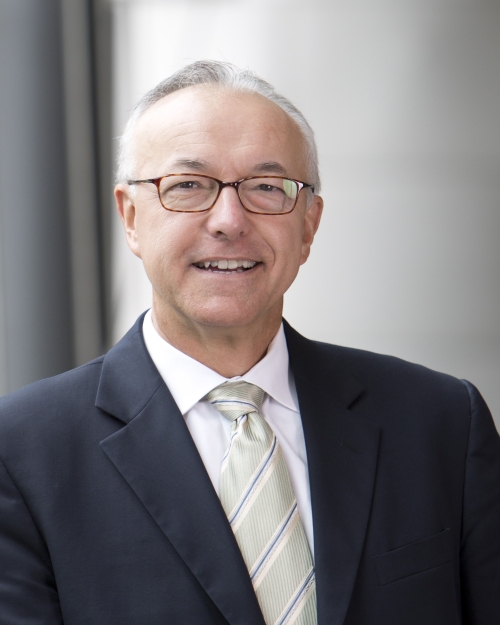 George Daley
George Daley
George Daley is dean of Harvard Medical School and the Caroline Shields Walker Professor of Medicine at HMS. An internationally recognized leader in stem cell science and cancer biology, his research focuses on the use of mouse and human disease models to identify mechanisms that underlie blood disorders and cancer. Beyond his research, Daley has been a principal figure in developing international guidelines for conducting stem cell research and for the clinical translation of stem cells, particularly through his work with the International Society for Stem Cell Research, for which he has served in several leadership positions, including president (2007-08). He has testified before Congress and spoken in forums worldwide on the scientific and ethical dimensions of stem cell research and its promise in treating disease.
Image credit: ©️2017 John Soares for HMS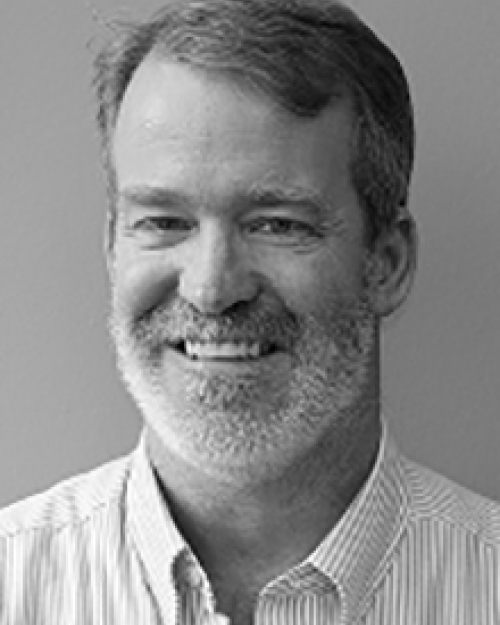 John Evans
John Evans
John Evans is the Tata Chancellor's Chair in Social Sciences, Professor of Sociology, Associate Dean of the Social Sciences and Co-Director of the Institute for Practical Ethics at the University of California, San Diego.
He has focused his research on a number of overlapping areas, all of which concern the foundational humanistic questions behind scientific and technological development. He is an expert on the ethics of human gene editing, and more generally in the ethics of science and technology Following this research interest he co-directs the Institute for Practical Ethics at UC, San Diego. He is also a leader in the sociological study of the relationship between religion and science, an area in which he co-leads a small scholarly network and a 2.9 million dollar re-granting project. A number of his research projects are sociological studies of the public's views of the foundational questions in technology such as "what is a human?" and "what is enhancement?" He has a long time interest and expertise in explaining the forms of argument that are dominant in the field now called bioethics. His most recent book is The Human Gene Editing Debate (2020).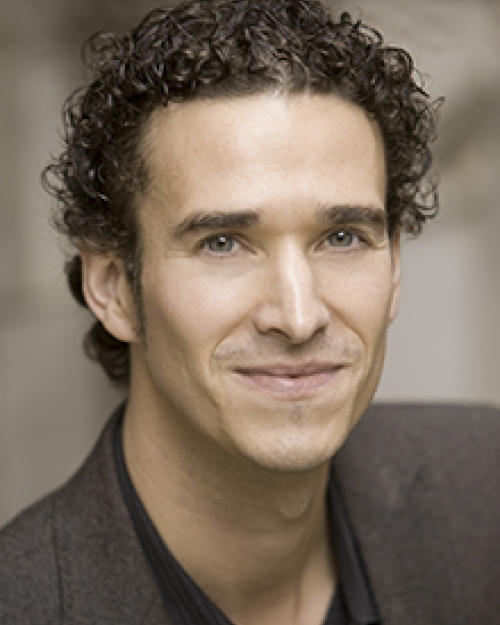 Douglas Kysar
Douglas Kysar
Douglas Kysar is Joseph M. Field '55 Professor of Law at Yale Law School. His teaching and research areas include torts, animal law, environmental law, climate change, products liability, and risk regulation. He received his B.A. summa cum laude from Indiana University in 1995 and his J.D. magna cum laude from Harvard Law School in 1998. He has published articles on a wide array of environmental law and tort law topics, and is co-author of two leading casebooks, The Torts Process (9th ed. 2017) and Products Liability: Problems and Process (8th ed. 2016). In addition to his many articles and chapters, Kysar's monograph, Regulating from Nowhere: Environmental Law and the Search for Objectivity (Yale University Press, 2010), seeks to reinvigorate animal and environmental protection by offering novel theoretical insights on standing and inclusion, cost-benefit analysis, the precautionary principle, and sustainable development.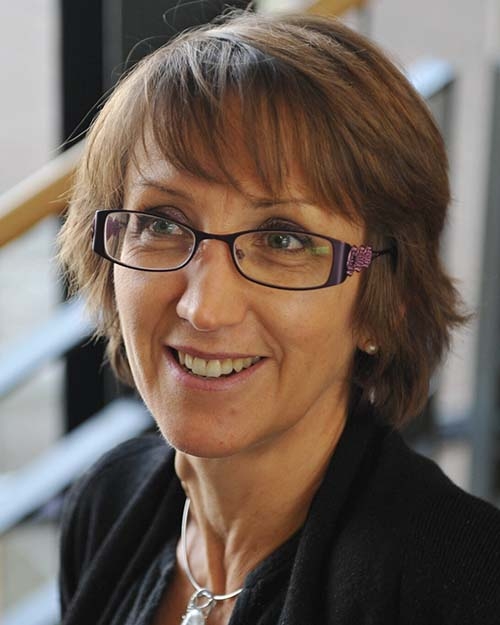 Laurence Lwoff
Laurence Lwoff
Laurence Lwoff is Head of Bioethics Unit (DGI – Human Rights Directorate) and Secretary of the Committee on Bioethics (DH-BIO), intergovernmental committee in charge of the activities on the protection of human rights in the biomedical field, at the Council of Europe.
She joined the Council of Europe in 1991, where she was entrusted with the responsibilities of the Secretariat of the Conventions concerning the use of animals in agriculture and science, in the Directorate of Legal Affairs. In 1999, her responsibilities were extended to biotechnology. She was the Secretary of the International Conference of the Council of Europe on Ethical Issues Arising from the Applications of Biotechnology (Oviedo, Spain, May 1999). In 2002, she joined the Bioethics Department where she has been responsible in particular for the activities on human genetics and on the protection of the human embryo and the foetus. She was the Secretary of the Group in charge of the elaboration of the Additional Protocol to the Convention on Human Rights and Biomedicine, concerning Genetic Testing for Health Purposes.
She holds a M.Sc. in reproductive physiology from the University of Paris VI – Jussieu (France). She then obtained her degree in agronomy from the Institut National Agronomique Paris-Grignon (France) in 1986 and received her Ph.D. in molecular biology in 1989.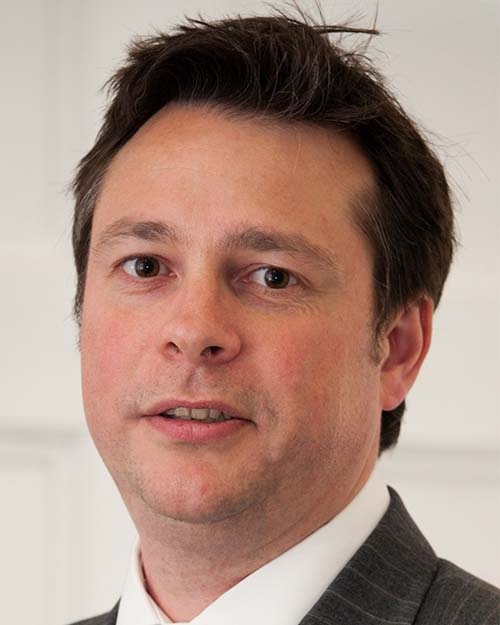 Peter Mills
Peter Mills
Peter Mills is Director of the PHG Foundation. He was previously Assistant Director at the UK's Nuffield Council on Bioethics, where he directed the Council's work program on genome editing – see Genome editing: an ethical review (2016) and Genome editing and Human Reproduction: social and ethical issues (2018).
His most recent project relates to genome editing in farmed animals. Earlier work led to reports on Emerging Biotechnologies (2012) and Data in Biomedical Research and Health Care (2015). He read Philosophy, Politics and Economics at Trinity College, Oxford, and has a Ph.D. in philosophy from the University of Warwick. He has previously held positions at the UK Department of Health and the Human Fertilisation & Embryology Authority. From 2007-10 he was head of the secretariat of the UK's Human Genetics Commission.
He has been involved with a number of organizations including the UNESCO Intergovernmental Bioethics Committee and the World Economic Forum Global Future Council on Biotechnology, and he currently represents the UK on the Council of Europe Bioethics Committee (DH-BIO).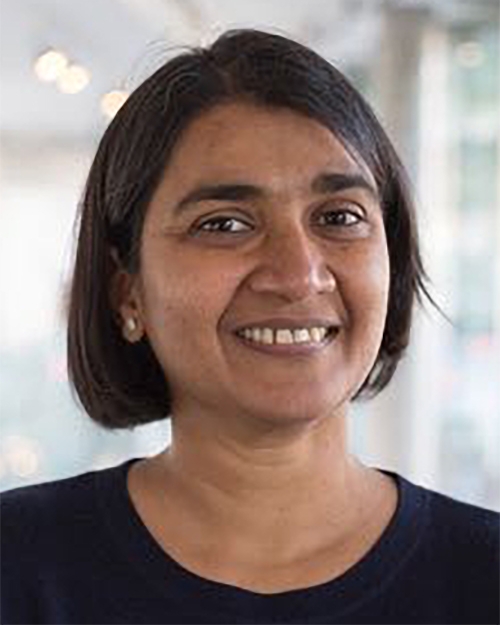 Jahnavi Phalkey
Science Gallery Bengaluru
Jahnavi Phalkey
Jahnavi Phalkey is the Founding Director of Science Gallery Bengaluru. She was earlier based at King's College London and has been a Fellow at the Wissenschaftskolleg zu Berlin (the Institute of Advanced Study, Berlin). She was external curator to the Science Museum London, and has been a Scholar-in-Residence at the Deutsches Museum, Munich.
Jahnavi is the author of Atomic State: Big Science in Twentieth Century India and has co-edited Science of Giants: China and India in the Twentieth Century. She is the producer-director of the documentary film Cyclotron.
Jahnavi read civics and politics at the University of Bombay and the School of Oriental and African Studies, London. She holds a doctoral degree in history of science and technology from the Georgia Institute of Technology, Atlanta.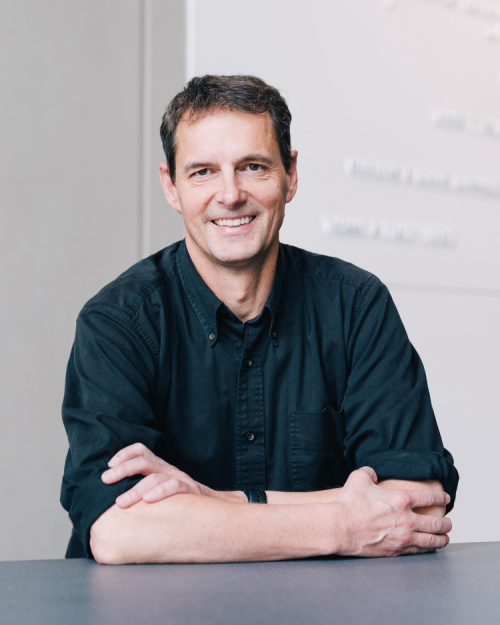 Matthew Porteus
Matthew Porteus
Matthew Porteus is the Sutardja Chuk Professor of Definitive and Curative Medicine and a Professor in the Department of Pediatrics, Institute of Stem Cell Biology and Regenerative Medicine and Maternal-Child Health Research Institute at Stanford. His primary research focus is on developing genome editing as an approach to cure disease, particularly those of the blood (most notably sickle cell disease) but also of other organ systems as well. He received his undergraduate degree at Harvard in History and Science where his honors thesis studied the recombinant DNA controversy of the 1970s. He then completed his MD and PhD training at Stanford, clinical training in Pediatric Hematology/Oncology at Boston Children's Hospital, and post-doctoral research training with Noble Laureate David Baltimore at CalTech. He works as an attending physician on the Pediatric Hematopoietic Stem Cell Transplant service at Lucile Packard Children's Hospital where he cares for children under going bone marrow transplantation for both malignant and non-malignant diseases. His goal is to combine his research and clinical interests to develop innovative curative therapies. He served on the 2017 National Academy Study Committee of Human Genome Editing and currently serves on the Scientific Advisory Board for WADA on Cell and Gene Doping and the NIH NexTRAC advisory committee evaluating the emergence of new technologies. He has been a scientific founder of CRISPR Tx and an academic founder of Graphite Bio and serves on several SAB's. He is a strong advocate for assuring that the next generation of transformative medicines reaches the global community in partnership with those communities.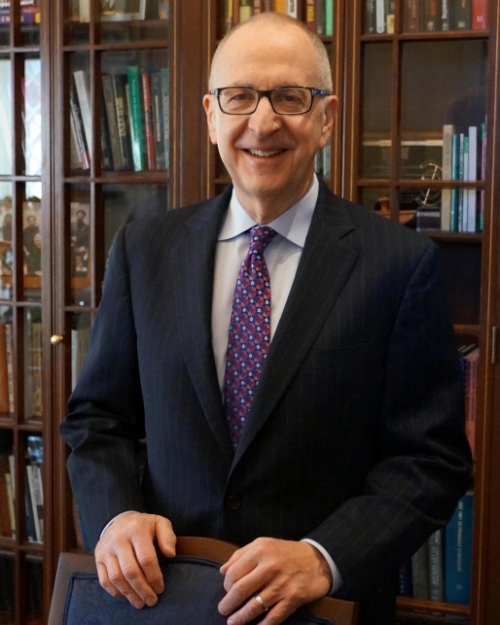 David Skorton
David Skorton
David Skorton is president and CEO of the AAMC (Association of American Medical Colleges) and Distinguished Professor at Georgetown University.
Prior to assuming the helm of the AAMC in 2019, Dr. Skorton served as the 13th secretary of the Smithsonian Institution and as president of two universities: Cornell University (2006 to 2015) and the University of Iowa (2003 to 2006), where he also served on the faculty for 26 years and specialized in the treatment of adolescents and adults with congenital heart disease. A pioneer of cardiac imaging and computer processing techniques, he was co-director and co-founder of the University of Iowa Adolescent and Adult Congenital Heart Disease Clinic.
Dr. Skorton earned his BA from Northwestern University and his MD from Northwestern University Feinberg School of Medicine.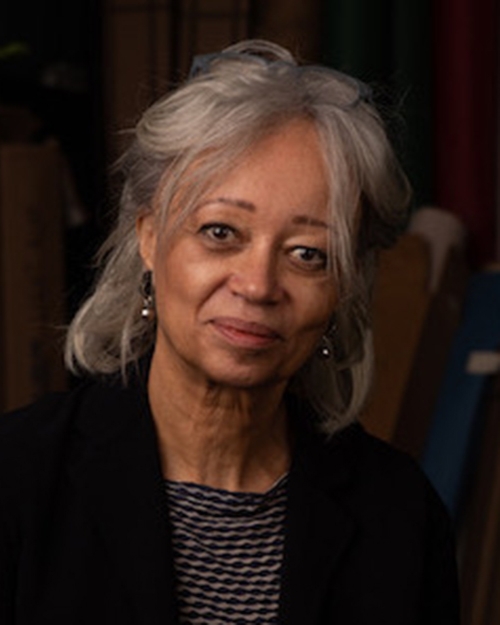 Patricia Williams
Patricia Williams
Patricia Williams is University Distinguished Professor of Law and Humanities at Northeastern University. She is also director of Law, Technology and Ethics Initiatives in the School of Law and the College of Social Sciences and Humanities.
She has published widely in the areas of race, gender, literature and law. Her books, including The Alchemy of Race and Rights (Harvard University Press, 1991), illustrate some of America's most complex societal problems and challenge our ideas about socio-legal constructs of race and gender. Drawing on her prior interrogation of race, gender and personhood, her current research raises core questions of individual autonomy and identity in the context of legal and ethical debates on science and technology. She has authored hundreds of essays, book reviews and articles for leading journals, popular magazines and newspapers, including The Guardian, Ms., the New York Times, the New Yorker and the Washington Post. She authors a widely read monthly column in The Nation.
Williams has held fellowships at the School of Criticism and Theory at Dartmouth, the Humanities Research Institute of the University of California at Irvine, the Institute for Arts and Civic Dialogue at Harvard, the Center for Advanced Study in the Behavioral Sciences at Stanford University and Radcliffe Institute of Advanced Studies at Harvard. She has received awards from the American Educational Studies Association and the National Organization for Women, among others. In 2019, she was elected a member of the American Philosophical Society. In 2000, Professor Williams was awarded a MacArthur "Genius" Fellowship. Professor Williams previously served as the James L. Dohr Professor of Law at Columbia Law School. She received her B.A. from Wellesley College and a J.D. from Harvard University.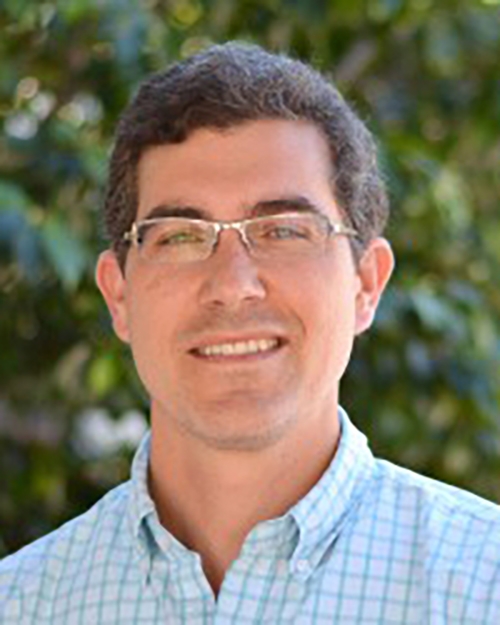 David Winickoff
David Winickoff
David Winickoff heads the Secretariat of the Working Party on Bio-, Nano-, and Converging Technology (BNCT) at the OECD in Paris. In this capacity he leads research, policy work, and soft law development in the area of science, technology, and innovation at the national and international levels.
Formerly he was a tenured professor at the University of California, Berkeley, where he directed the Program on Science and Technology Studies (STS). As a scholar, David works at the intersection of law, bioethics, and STS. A Harvard trained lawyer, has served on expert panels of the U.S. National Academies of Science, the Royal Academy, and the Bipartisan Policy Center in Washington D.C.. He has also served as an expert for the French Parliament and as a member of the Programme Committee of the Rathenau Institute in The Hague. He is currently an Affiliated Professor of Law at SciencesPo in Paris.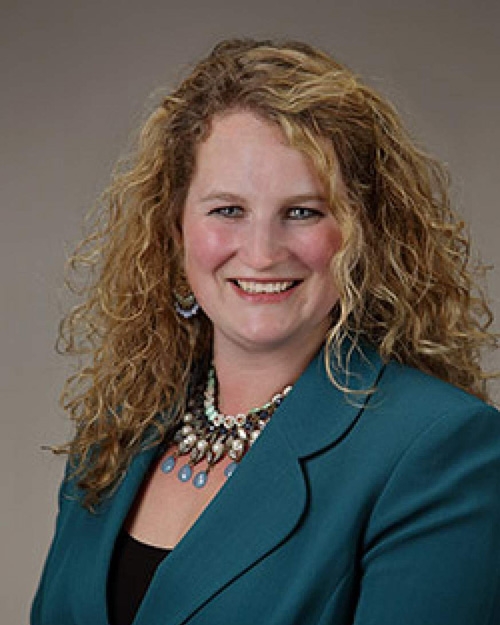 Carrie Wolinetz
Carrie Wolinetz
Carrie D. Wolinetz is a science and health policy expert and former senior government official. Most recently, she was Senior Advisor to the NIH Director. Prior to that position, she completed a detail as the Deputy Director for Health & Life Sciences for the White House Office of Science and Technology Policy (OSTP), where she established the first ever Health & Life Science Division to help advance priority presidential efforts including pandemic preparedness, health systems & health equity, and accelerating innovation to patients. Prior to joining OSTP, she served as Acting Chief of Staff to the Director of the National Institutes of Health, as well as the NIH Associate Director for Science Policy, and Director of NIH's Office of Science Policy. During her time at NIH, Carrie led development of significant agency policies, including data management and sharing, clinical trials stewardship reform, and addressing sexual harassment, and stood up the Novel and Exceptional Technology & Research Advisory Council (NExTRAC). Before entering government service, Carrie worked for the Association of American Universities (AAU) as Deputy Vice President for Federal Relations. She also has served as President of United for Medical Research, and at the Federation of American Societies for Experimental Biology (FASEB) as Director of Scientific Affairs and Public Relations.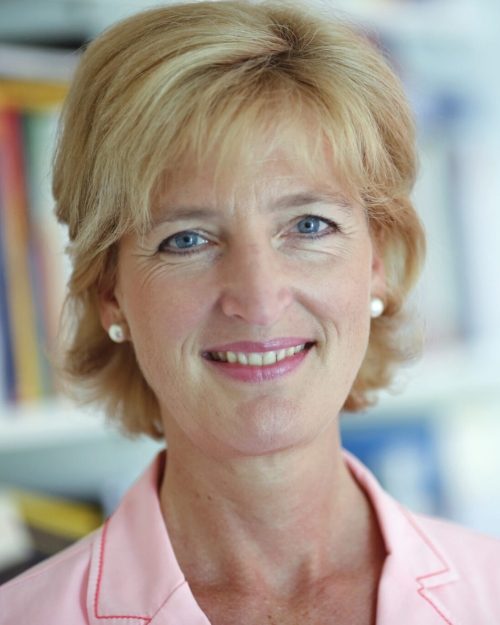 Christiane Woopen
Christiane Woopen
Christiane Woopen has been Heinrich Hertz Professor of "Life Ethics – Individuals, Institutions and Societies" at the University of Bonn and Founding Director of the Center for Life Ethics since October 2021. Previously, she was Professor of Ethics and Theory of Medicine at the University of Cologne, where she was also Director of the interfaculty Cologne Center for Ethics, Rights, Economics, and Social Sciences of Health (CERES).
In addition to leading national and international research projects, she is involved in policy advocacy, including as Chair of the German Ethics Council (2012-2016), as President of the Global Summit of National Ethics Councils (2014-2016), as a member of the UNESCO International Bioethics Committee (until 2017), as Co-Spokesperson of the German Government Data Ethics Council (2018-2019), and as Chair of the European Group on Ethics in Science and New Technologies (EGE) (2017-2021). Woopen is a member of several academies of sciences (NRW, BBAW, Academia Europaea) and was awarded the Federal Cross of Merit 1st Class.